Posted: 1 Oct '18
What is Your Best Option to Ensure You Get Affordable Life Insurance?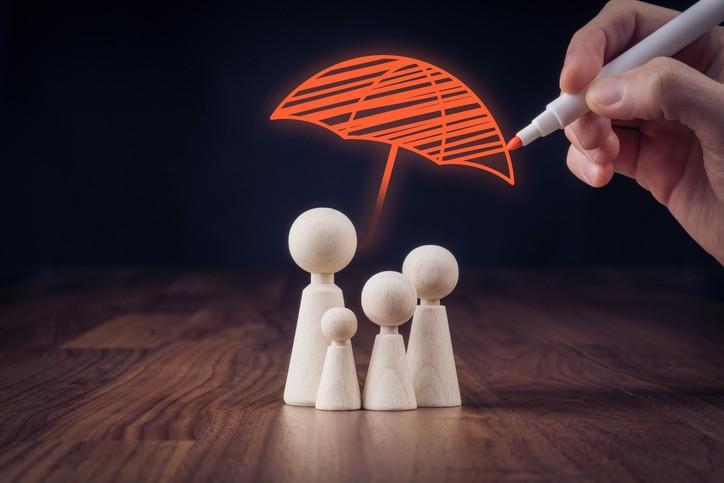 One of the most commonly asked questions that insurance agents hear is, 'how can I get the most affordable life insurance?" Most clients find that group life insurance is their best option for securing the lowest rates – especially if they smoke or have a pre-existing health condition. But what if you don't have access to group coverage through an employer, professional association, or fraternal group? Here are a few other ways to obtain affordable life insurance.
Consider A Specialty Short-Term Policy
Many people assume that a 10-year term is the most affordable life insurance policy type. In fact, there are even shorter terms, such as 5-year term policies or annual renewable policies, that may offer better value. These shorter-term policies are also usually easier to obtain, as there is less risk involved for the insurer. An alternative to purchasing a short-term policy is to cancel your long-term life insurance policy once it's no longer needed – in the event of a divorce, for example, or when your youngest child turns 18. In most cases, there are no penalties for cancelling a long-term policy, and you may even receive a pro-rated refund for the unused coverage.
Consider Layering Your Insurance Policies
Another good way to obtain affordable life insurance is to split your coverage across multiple policies – a method also known as policy layering. This can save you thousands of dollars in premiums over the long term while ensuring you are adequately insured. Layering your life insurance coverage involves purchasing multiple term policies to cover different stages of your life. You could, for example, buy a term life insurance plan to cover your children's education costs and a permanent life insurance policy to provide financial assistance to your spouse in the event of your untimely passing.
Pay Less for the Same Amount of Coverage
One of the simplest ways to obtain affordable life insurance is to purchase a policy with an annuity payment rather than a lump sum. Depending on the plan you choose, an annuity death benefit pays a monthly or annual benefit for a specific period of time – say 5, 10, or 20 years. Since many insurers prefer to pay out benefits in this fashion, they typically charge less for these types of policies. When shopping around for affordable life insurance plans, ask if an annuity death benefit is available.
Above are just a few great ways to save on life insurance premiums. Contact us today to discuss your options for purchasing affordable life insurance.