Posted: 7 Sep '11
Term Insurance Premiums
If we look at Term Life insurance over the last 10 to 15 years the cost or the monthly premium at any given age has come down year after year.
There are several reasons for this but let me explain a couple.
One of the factors is that the number of life insurance companies has been drastically reduced. About 12 years ago it started with one insurance company taking over a smaller insurance company. This continued and today a total of 30 life insurance companies fall under the umbrella of either Manulife Financial or RBC Insurance.
These companies are very large, strong financial institutions controlling billions of dollars and insuring millions of policy holders. Large companies want to have the lowest premium and when one company drops its Term life insurance premium you can bet another will try to do one better with its costs.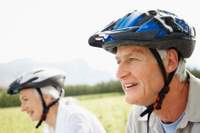 The second factor is that we are living longer.
The "Young Old" are 65 to 74.
The "Old" are 74 to 84.
The "Oldest-Old" are 85+
The growth rate of seniors age 85+ is twice the growth rate of the 65 year olds and almost 4 times that for the total population. We are living longer and Term life insurance is getting cheaper.
I have been in the business for 25 years and I have never seen the premiums of Term Life Insurance increase they have only come down.
This is good news for the consumer you can get more for less money per month.
If you have an older policy that is renewing you should consider a quote on a new policy you might save a lot of money or get double the coverage. If you looking for some life insurance today you will find that the peace of mind you get from the protection is much greater then the pain of paying premiums. Get a quote today it could save you thousands.