Posted: 22 May '14
Manulife Introduces Universal Life
I'm often asked what's new in the insurance industry? Manulife introduces a new line of universal life products in May 2014. This new series of universal life products replaces some of the older products dating back to 1994. This new series simply called Manulife UL with simplify their universal life products by simplifying the investment options.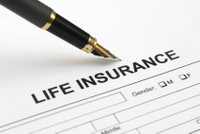 One of the biggest features is that now the universal life contract can have the Gold investment account option. Manulife has been very successful in managing the Gold investment account and delivering a rate of return well above typical GIC returns.
Now we have an affordable, permanent insurance product with a simple tax-advantaged investment account that is easy to understand.
This insurance solution is designed for those who:
Want to leave a tax free benefit to their beneficiaries
Want to have a tax-advantaged account over and above RRSP's and the tax-free savings accounts
Want to have an account to build substantial cash values on the tax free basis
Prefer to have a hands-off approach that reduces the need to be making investment decisions on a regular basis
This product as all universal life insurance is likely the second life insurance product you will be buying. Many people start with a term insurance product because term insurance gives you the greatest protection with the lowest premium. The problem is that term insurance gets more and more expensive over the years and will eventually get so expensive that you will have to cancel it.
But in term insurance policies you always have the option to convert to universal life without medical evidence and lock in a level premium that will pay a death benefit on your death. Manulife has done a good job with these new products and they are worth considering in your insurance portfolio.