Posted: 30 Oct '13
How to Start Your Insurance Planning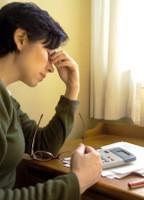 In the world of insurance there are a handful of different insurance policies we can and do purchase during our life time. We insure our cars, our homes, our computer then we insure our businesses and the business assets. We take out mortgages and we insure the mortgage we insure bank lines of credit. We buy life insurance for our families and for our business partners. We have health insurance we have dental insurance and disability insurance.
Wow! With all this insurance and advertizing asking us to buy more and more how should we address the whole insurance maze?
In the October 31 Edmonton Journal, Guarding the family assets" the topic of disability insurance along with some investment tools are discussed. To quote Liz Horn, program manager, insurance, RBC Wealth Management Canada, "It's important to start building an insurance plan early on and adjust it as you progress through life." A foundational consideration is disability insurance, especially if you rely on your income to generate what you need to live on.
It is obvious we purchase a lot of different insurance products during our life time. But when individuals ask me what they should consider first, my focus is always on their disability insurance contract.Disability insurance keeps money coming to your family when the ability to work is taken from you by a disability caused by an accident or sickness.
You can't go wrong by purchasing and completely understanding your disability insurance contract. There is no stress like the stress that comes with financial pressure. Disability insurance provides money every month when there is no one else around to help and just knowing you have that security is worth everything. Disability insurance is complicated so start learning today and get the protection you deserve.